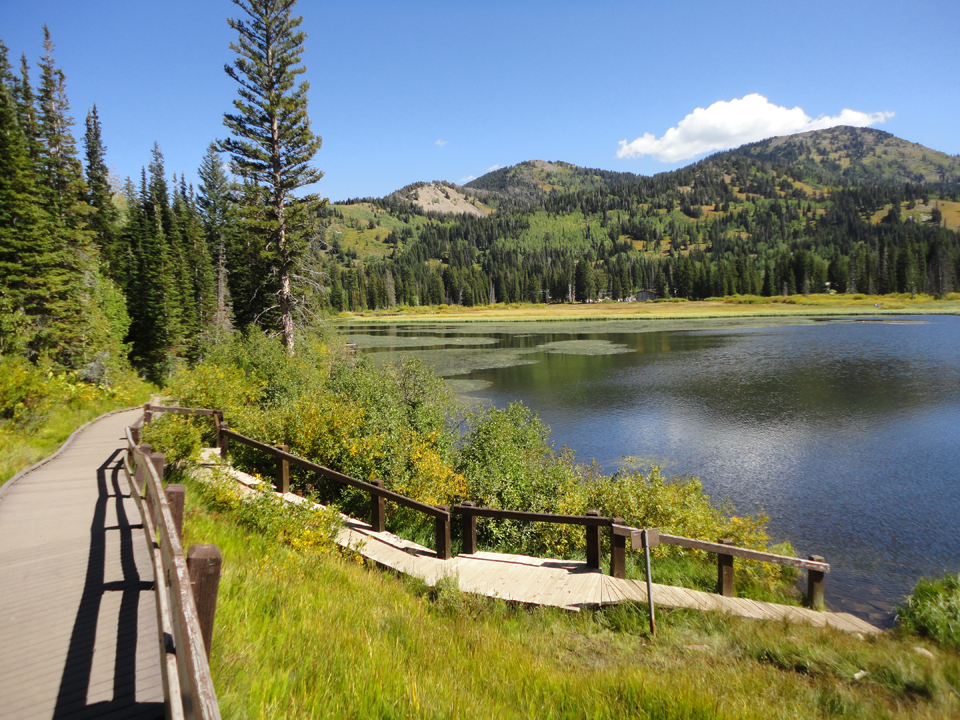 Brighton is replete with hiking trails.  There are options for the novice, the pro and everyone in between.  And with the wildflowers, alpine lakes, wildlife and vibrant fall colors the scenery is spectacular all year long.
First on our list is:
Silver Lake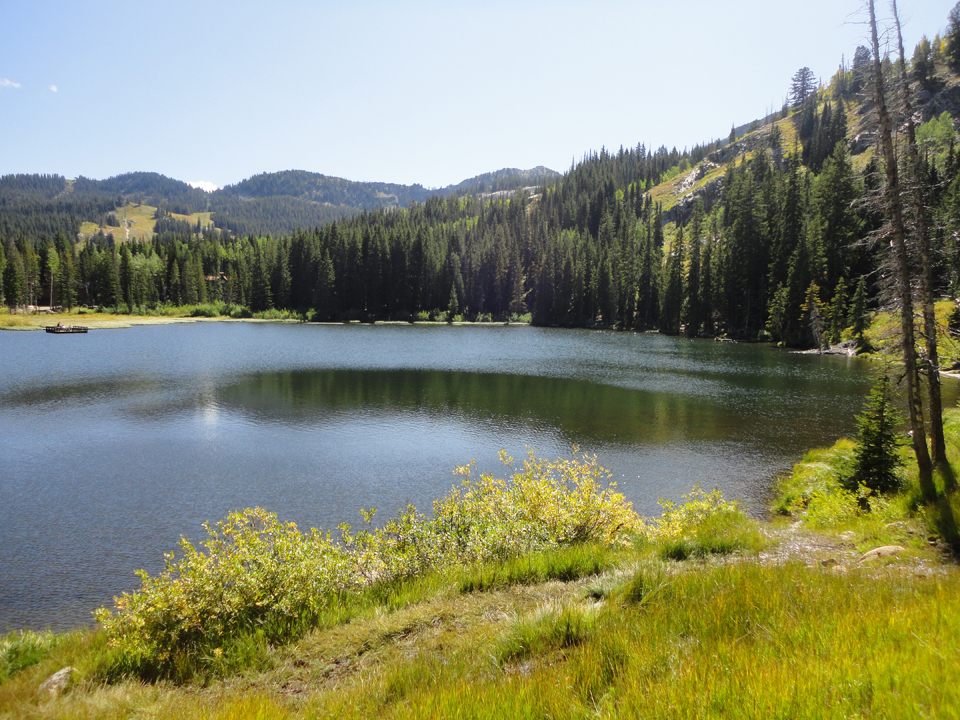 Silver Lake is accessible to all and is a great way for children, seniors and the handicapped to enjoy the outdoors. The lake is located at the top of Big Cottonwood Canyon. In summer, the lake is a great place for an easy and beautiful hike. During the winter it becomes part of the Solitude Nordic Center system of cross-country skiing trails.
Drive .5 mile past Solitude Ski Resort and park at the visitor center and Solitude Nordic Ski Center office building just before Brighton Ski Resort. The Trail walks around Silver Lake and gives you access to Solitude Lake and Twin Lakes. No Swimming is allowed at Silver Lake. From the northern side of the lake a trail leads up 1.5 miles to Lake Solitude. The Solitude Tunnel, just west and above the lake connects with mines on the Alta side in Grizzly Gulch. The Kentucky-Utah tunnel is 2,000 feet west and 870 feet below  Solitude Lake. Twin Lakes is 1.25 miles from the trail head, and Twin Lakes Pass is another 1.25 miles further.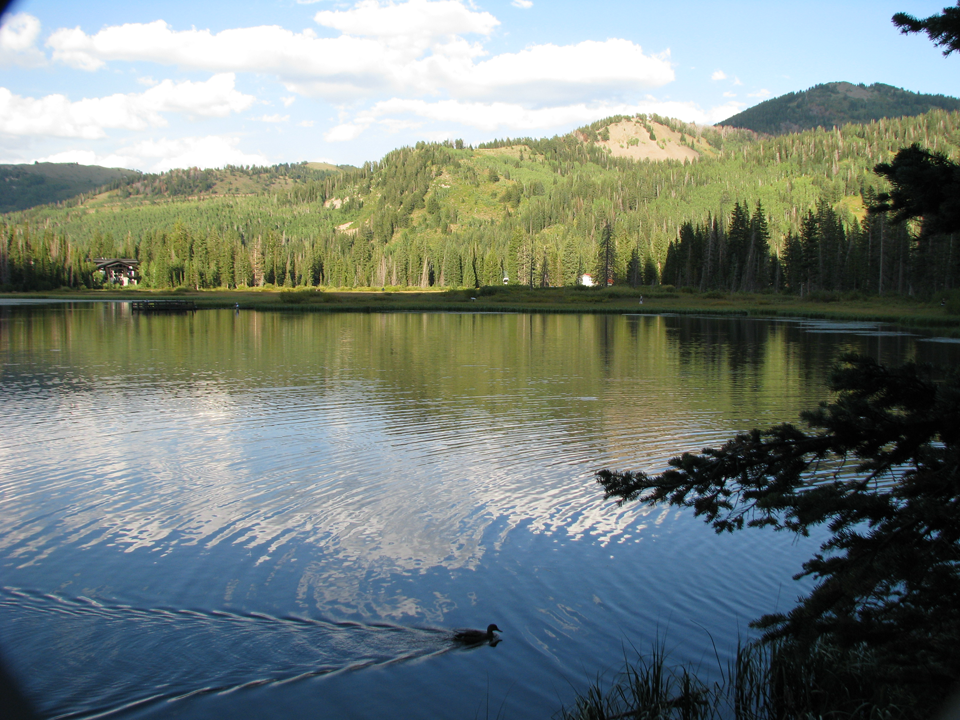 Next is Brighton Lakes trail otherwise known as:
Granite Lakes Trail
You can access this trail by continuing up past Silver Lake or, the trail starts on the left side of the ski resort.  A large kiosk with a red roof marks the beginning of the trail. This one is a bit more adventurous but still doable with kids.  It is a gorgeous hike that takes you through beautiful meadows which are filled with wildflowers in summer.  The views on this hike are awesome. Cliffside overlooks, beautiful woodland areas, and views from the trail to the canyons below are abundant during the course of the hike.  Don't be surprised if you see moose and other wildlife on your hike.  If you do come across moose,use caution as they can be temperamental.  A moose can run 30 miles per hour.
As you may have guessed by it's name, the trail passes by 3 mountain lakes. Hike for one mile to Lake Mary, one and a half miles to Lake Martha and two miles to Lake Catherine. The hike is just shy of five miles there-and-back, with a gain of 1,450 feet.
Be sure to carry plenty of drinking water and use insect repellent as mosquitoes are rampant around the bodies of water. Also, as it is a watershed area domestic animals are not allowed in Big Cottonwood Canyon.
After your hike come relax at Brighton Chalets.